We are committed to delivering high-quality products that resonates with our audience. Our pieces are meticulously crafted, capturing the essence of beauty, strength, and resilience. From stickers and digital planners to wall art décor and crafting inspiration, our artwork can be used in various creative endeavors.
We strive to foster a vibrant and inclusive community of artists, creators, and art enthusiasts. We believe in the power of collaboration, sharing knowledge, and supporting one another in our creative journeys. Together, we can amplify our voices and create a positive impact in the world.
Empower. Create. Inspire. Welcome to Coco Expressions.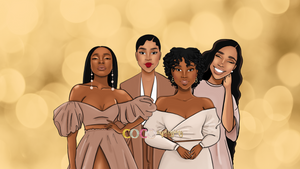 GETTING AWAY?
TRAVEL IN STYLE
Getting away from a weekend, having a more then needed staycation or taking a well deserved getaway.. Check out our travel essentials.
SHOP COLLECTION